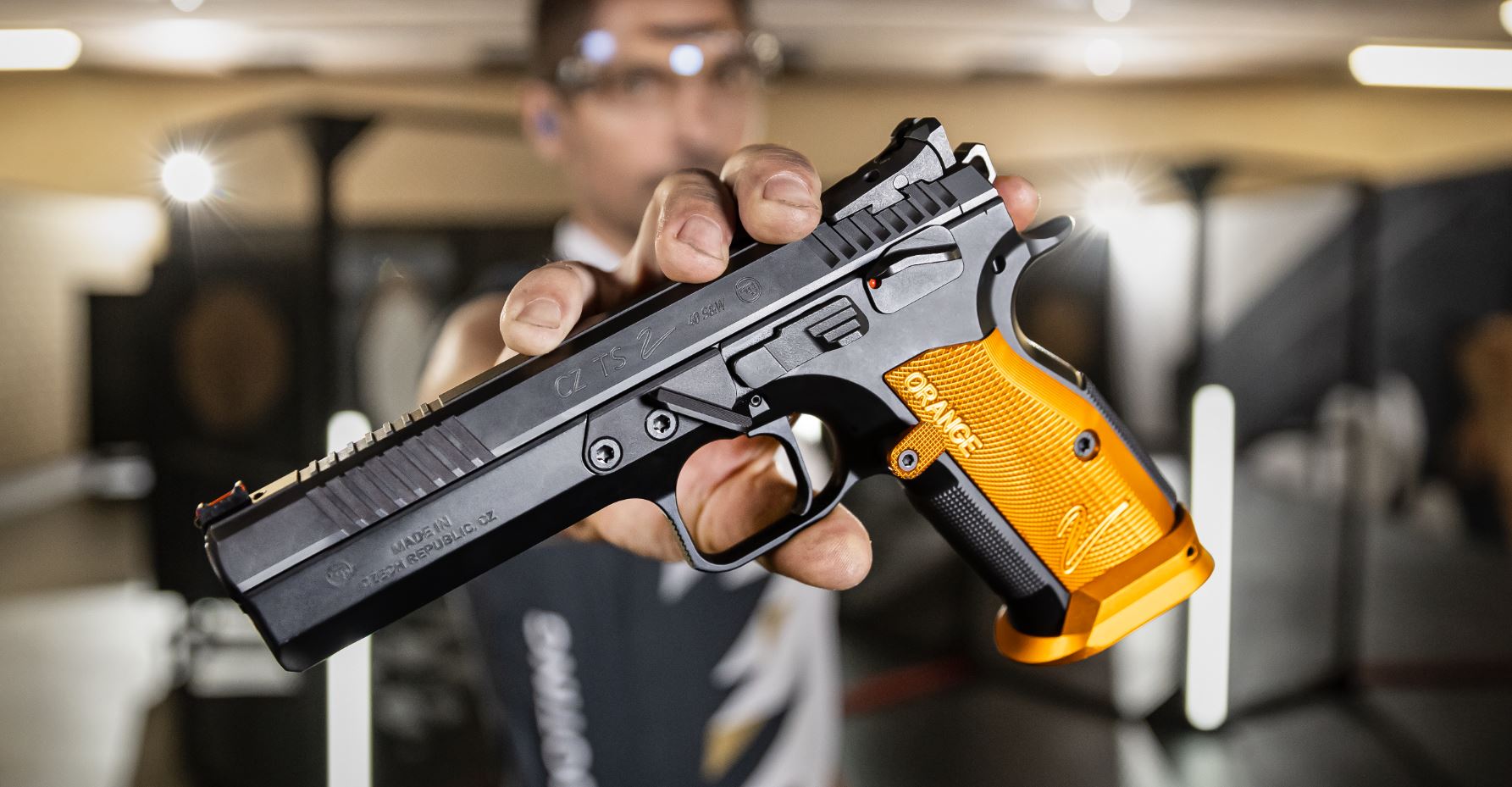 CZ introduces a new sport special for the IPSC – CZ TS 2 ORANGE pistol
CZ is proud to introduce the new CZ TS 2 ORANGE sport pistol, which is primarily designed for competing in the IPSC and is the world's first sport firearm authenticated on a blockchain technology platform. Its official release, and worldwide debut, will be at this year's IPSC Handgun World Shoot that will be held from 16 November to 3 December 2022 in Pattaya, Thailand. CZ is the official sponsor of the competition.
The CZ TS 2 ORANGE is an advanced sport shooter in every respect and a winning choice for all competitors, especially those who want to succeed in the most prestigious IPSC Standard division competitions. It's also a high-level choice for use in other IPSC disciplines, as well as for hobby shooters who want to improve their shooting performance.
The key feature of the CZ TS 2 ORANGE, which is in line with current trends in practical sport shooting, is a new, heavy polished "bull" barrel, which comes with several advantages: higher accuracy, better control (even during very quick, repetitive shots) and a significantly longer service life.
Learn more about the CZ TS 2 ORANGE here