BLACK FRIDAY SALE
The clock is ticking…
We have set aside a limited quantity of our 2023 FoldAR® MoBetta™ Weapon Systems for our Black Friday Sale, grab one now before they're all gone!
See below for DISCOUNTS + FREE SHIPPING!
NEED FINANCING? We offer financing through the 2A-friendly Credova platform available on our store pages and at checkout. See our Credova Financing Page.
With the new MoBetta™ Barrel System, users and operators can quickly switch between calibers and barrel lengths, creating a packaged kit that can accommodate all AR-15 applications. Owners of the new MoBetta™ Weapon Systems will be able to purchase add-on Barrel Systems by January 1, 2023.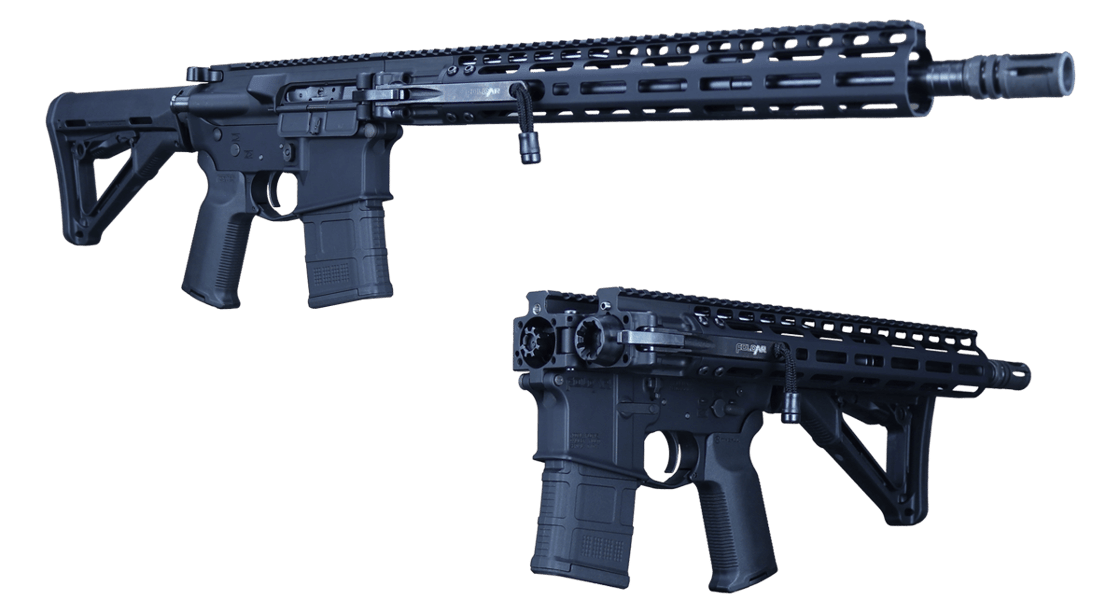 For Cerakote FoldAR® Rifles please visit our Master Dealer: American Resistance Gear
Coupon Code: FOLDARBFD
[10% OFF from FoldAR's ONLY Authorized Cerakote Applications Dealer]
FoldAR® Inventor's favorite! This [non-NFA] pistol model is ideal for leaving a shorty suppressor [4″-6″] attached, allowing it to fold in half [under 15″ overall]. Employing a standard-length BCG and recoil system, single-folding models are narrower and more standardized than our popular Double FoldAR®. Despite being slightly longer than the Double in its folded configuration, we hold this platform out to be the most practically useful CQC weapon system on the planet.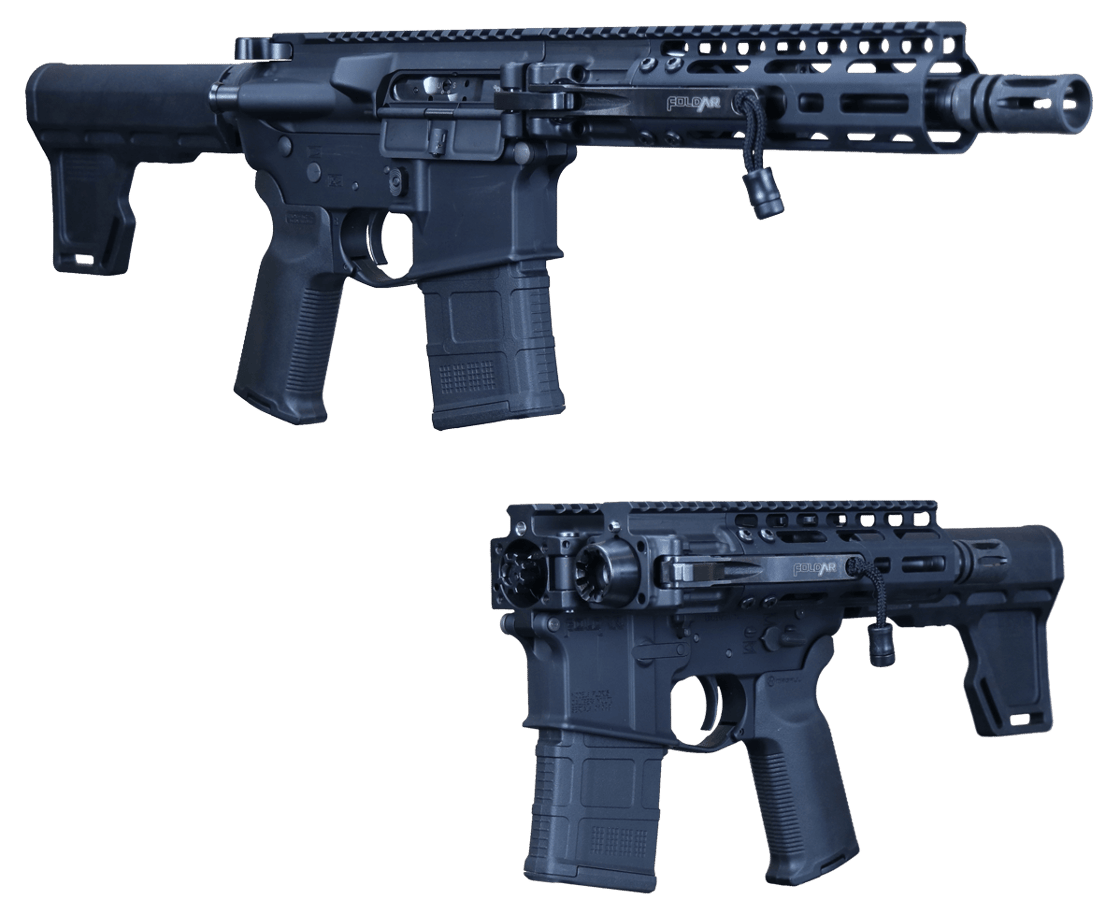 This [non-NFA] pistol model is equally compact as its 9″ little brother in the folded configuration but is capable of retaining ballistic energy at much longer ranges. Select this model when the following requirements must be met: mid-range, compactness, and simplicity. However, be aware that removal of any attached suppressor will be required in order retain its overall folded length under 15″.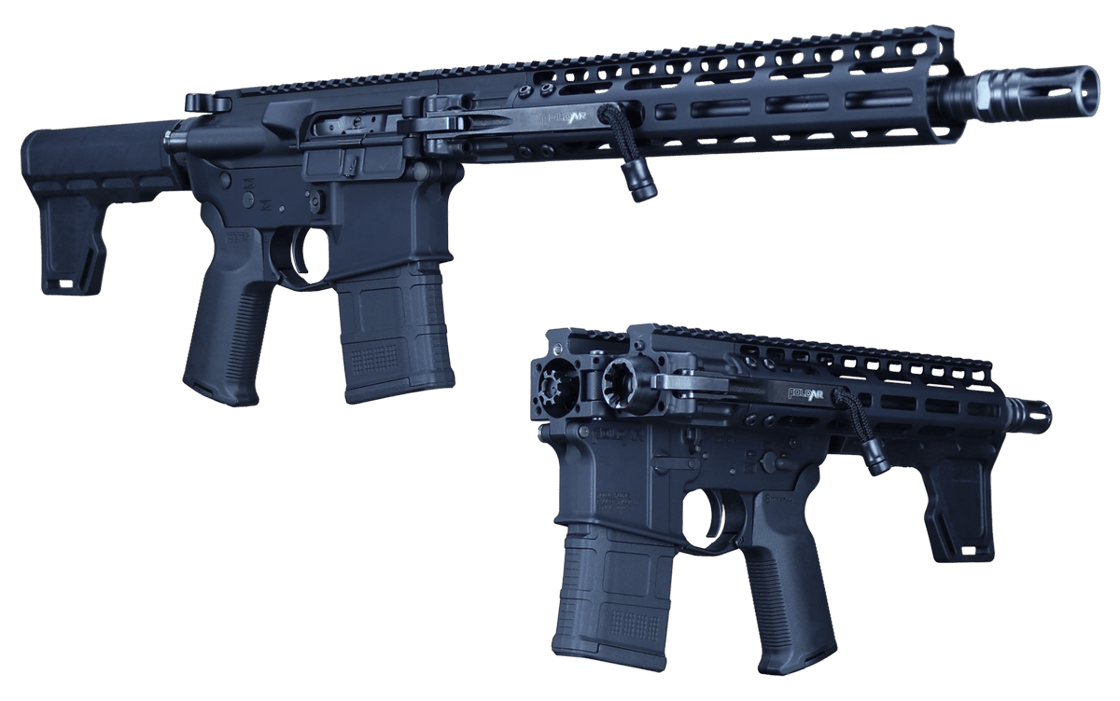 The Double FoldAR® product speaks for itself as the World's Most Compact AR-15! Due to production limitations and excessive demand in the LE communities, we will continue selling the Double FoldAR® to anyone registered through our Law Enforcement and Military Registration Page. Continued sales includes the following groups:
-Law Enforcement Departments [Federal/State/Local]

-Active and Retired Military [Federal/State]

-Military Veterans [Federal/State]

-Active and Retired Law Enforcement [Federal/State/Local]

-All other First Responders [including EMS and Firefighters]
The above-listed price does NOT include our standard 15% Mil/Vet/LE/FR discount.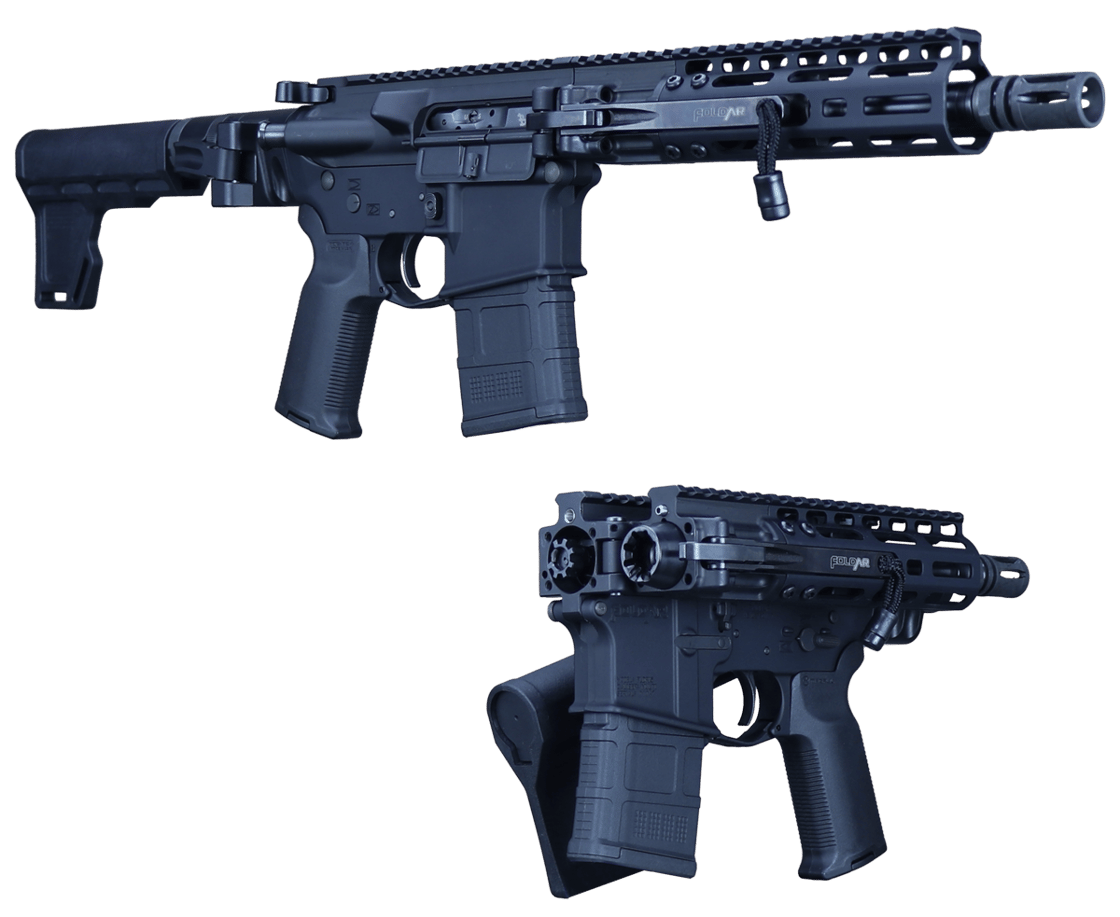 Cheers!
Melody Douglas
FoldAR – Executive Vice President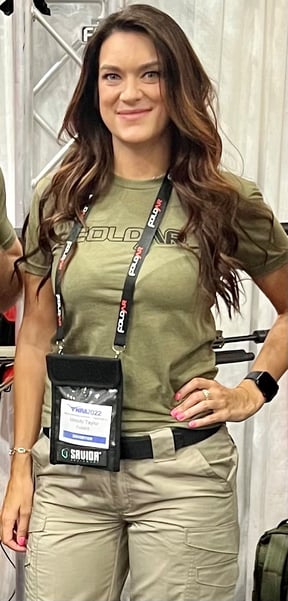 FoldAR, 13864 CR 4196D, Henderson, Texas 75654, United States, 903-308-0016