Ear Shield Ranger RE-23 Electronic Hearing Protection
If there is one company that can accurately be described as a stunning success it is New York based OTIS Technology. This woman-owned business began life in 1985 focused on gun care products, now a leading DOD supplier the company has grown over the years through innovation and perspiration. Today, they continue to deliver the best gun care products on the market but didn't stop there adding electronic hearing protection, the OTIS TECHNOLOGY'S EAR SHIELD RANGER RE-23. The RE-23 is superbly comfortable and provides great sound attenuation without limiting situational awareness.
Streamlight Sidewinder Stalk
At the 2022 Shot Show, Streamlight introduced its newest member of the Sidewinder family, the Sidewinder Stalk. This light can be classified as a multifunction task and navigation light offering a variety of mounting options including helmet mounting. The Sidewinder Stalk is extremely flexible and meets all of the requirements needed of a task light, like map reading, or any other task where you need use of both hands. A great gift for hikers and hunters.
Howard Leight Impact Sport IN-EAR

The Impact Sport In-Ear hearing protection is a lightweight solution to earmuffs. This is a great gift for precision shooters where large ear cups get in the way of a comfortable cheek weld. The Impact Sport In-Ear delivers 29 dB of attenuation, along with 6X amplification of ambient sounds, an excellent feature for hunters; combined with exceptional long wear comfort makes the Impact Sport In-Ear a great Holiday gift.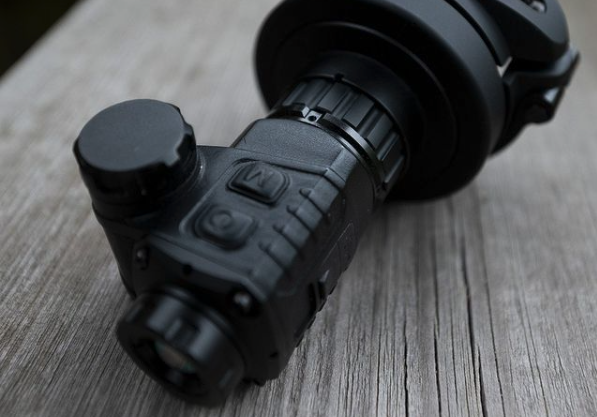 Liemke Merlin 13 thermal imaging clip-on
Ladies, the Liemke Merlin 13 thermal imaging clip-on is your key to that kitchen or bathroom remodeling wish. If you have a pig hunter on your Holiday shopping list, the Merlin 13 is what you'll want to put under the tree. It is the most compact and lightest thermal clip-on on the market. Image quality is excellent and very easy to use. You'll need a rechargeable 3.7-volt CR123 to power it and a Smartclip to attach it to the rifle scope.