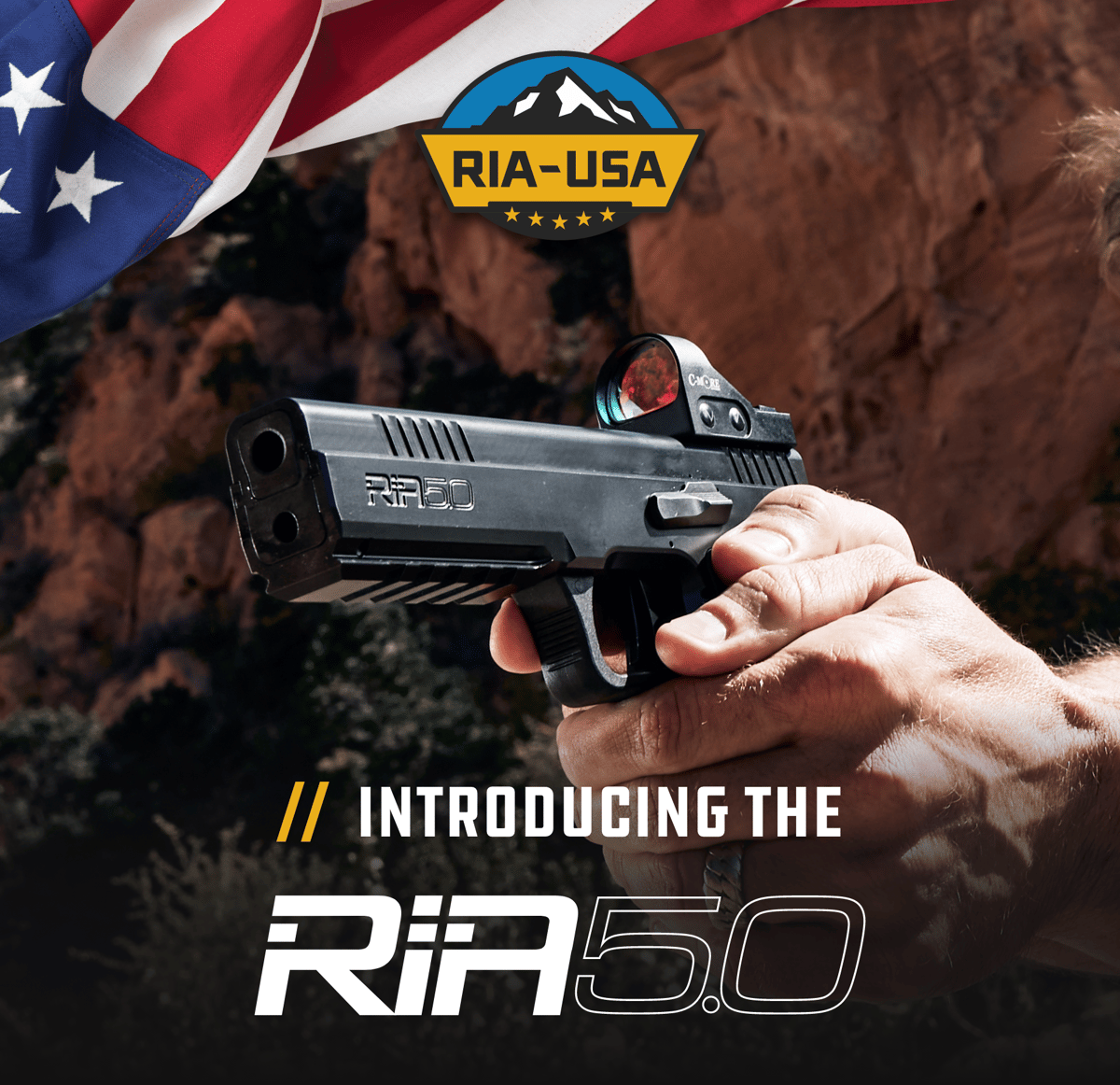 AN ENGINEERED MASTERPIECE
Meet the latest American-made firearm from RIA-USA. The RIA 5.0 has a patented RVS recoil system to maximize barrel mass and linear movement for super soft recoil.
It also features a smooth trigger for greater accuracy and a two-piece modular grip frame for flexibility and control.
SEE IT AT SHOT SHOW
A limited number of first-run serial numbered collector models complete with a C-More sight will be released at SHOT Show, along with a limited number of models with iron sights. Both are available at Advanced Tactical.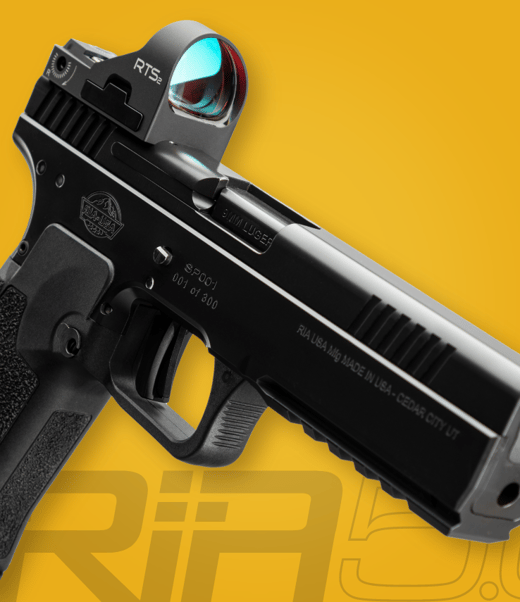 Armscor / Rock Island Armory, 150 North Smart Way, Pahrump, NV 89060, United States, 775-537-1444