FN America drew a huge crowd at this year's SHOT SHOW. The company introduced a number of new products but there were three that I'll call stars of the show. Expanding the SCAR family of firearms is the SCAR 15P a 5.56 pistol platform that offers all the SCAR features including a non-reciprocating charging handle. FN made transitioning from a pistol platform to an SBR simple; the SCAR 15P offers a vertical Picatinny rail that will accept a buttstock.
FN SCAR 15P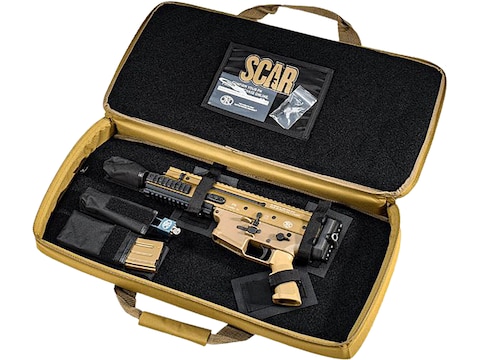 FN also introduced two large bore pistols in the 500 family. The FN 510 Tactical is chambered in 10mm Auto, 22+1 rounds of 10mm, low profile MRDS mounting system, an excellent trigger with a short audible reset and outstanding grip texture. The FN 510 sits comfortably in the hand.
The FN 545 in .45 ACP was FN's second large bore offering for 2023. Unlike FN's legendary FN FNX 45 Tactical, which is a hammer fired DA/SA pistol, the 545 is striker fired with an 18+1 capacity. The 545 offers a low profile MRDS mounting system as well as an interchangeable backstrap to customize the pistol grip. The trigger is an improvement over the FNX.