There was no shortage of optics exhibitors at this year's Shot Show; one that merits an introduction is GPO, German Precision Optics. So, who are they?
GPO is based in Germany, the company is owned and operated by Richard Schmidt, formerly CEO of Carl Zeiss Sports Optics, GmbH. GPO, GmbH is the global owner of the GPO brand and works hand in hand with GPO, USA. Together, they collaborate on design and engineering, producing optics meeting the highest quality at their price point. GPO operates in a space occupied by mediocre quality suppliers and premium high quality high price offerings. GPO's strategy is to occupy and dominate the middle, and from what I was able to see at their exhibit they are well on their way.
Time commitments did not permit looking through their expansive display, but the company covers the complete spectrum, offering rifle scopes, spotting scopes, binoculars and now reflex red dot sights.
While at their exhibit, I had the opportunity to look at their new LPVO, the Tactical 6Xi 1-6x24i, which was introduced January 2022. This is an impressive 30mm tube, first focal plane optic with a clarity as good as any Zeiss or Schmidt & Bender I've had the opportunity to look through. The scope features an illuminated horseshow reticle and MRAD wind and elevation adjustments. An excellent optic for three-gun competition or tactical applications.
Like about everyone, GPO has ventured into the reflex red dot sight market. In January, the company introduced the GPO Spectra Reflex Sight. GPO included all the bells and whistles. The Spectra has no pushbuttons, it is a 3 MOA red dot sight, with automatic brightness adjustment, motion detection and 40,000 hours of run time on a single CR1632 battery. Click adjustment is 1 MOA with a maximum travel of 60 MOA for wind and elevation.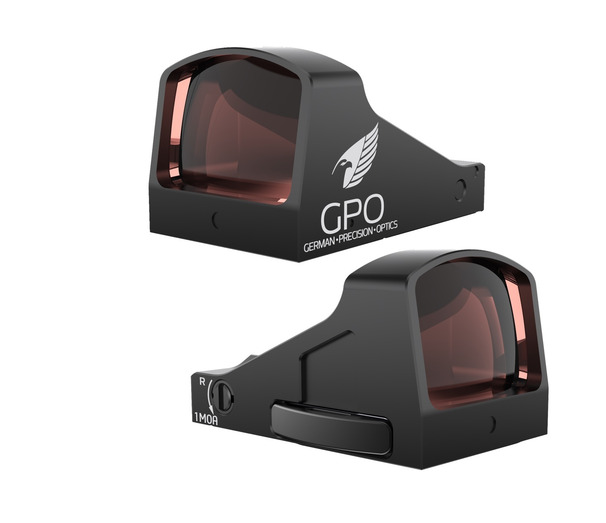 I'll conclude by saying you'll want to keep GPO on your radar for superb quality optics. The Spectra should be available Q2 2023, check them out and see if you agree with my assessment