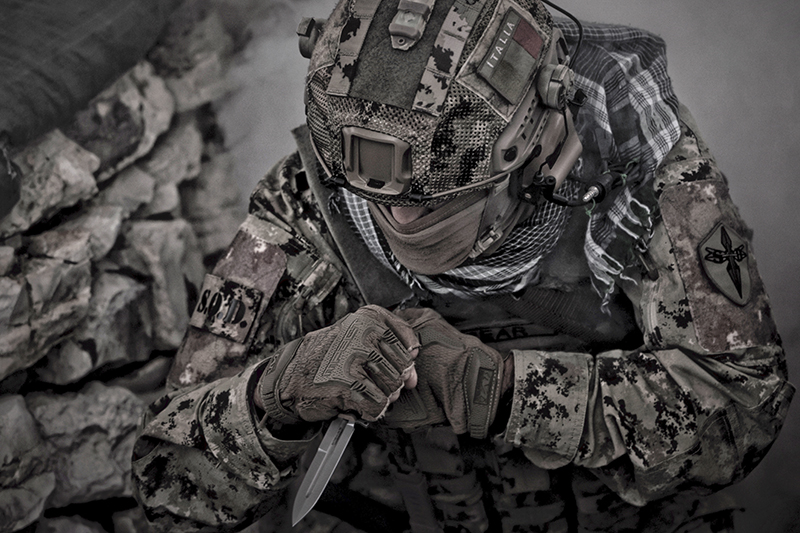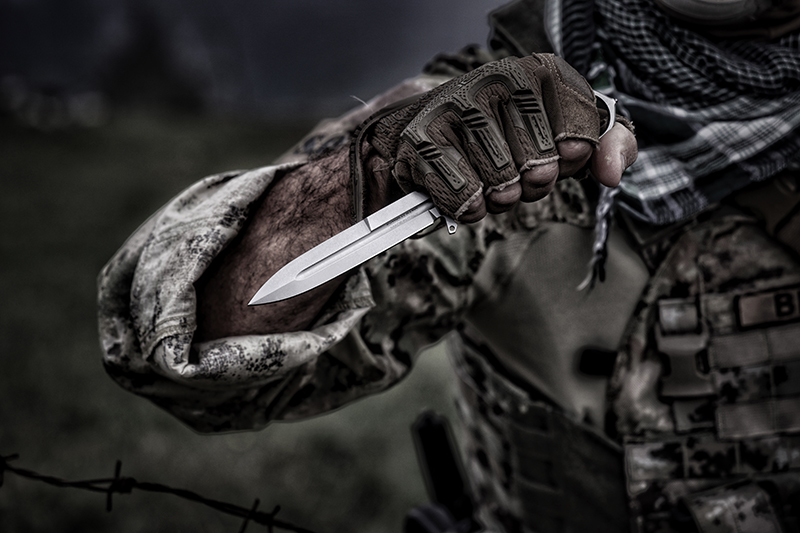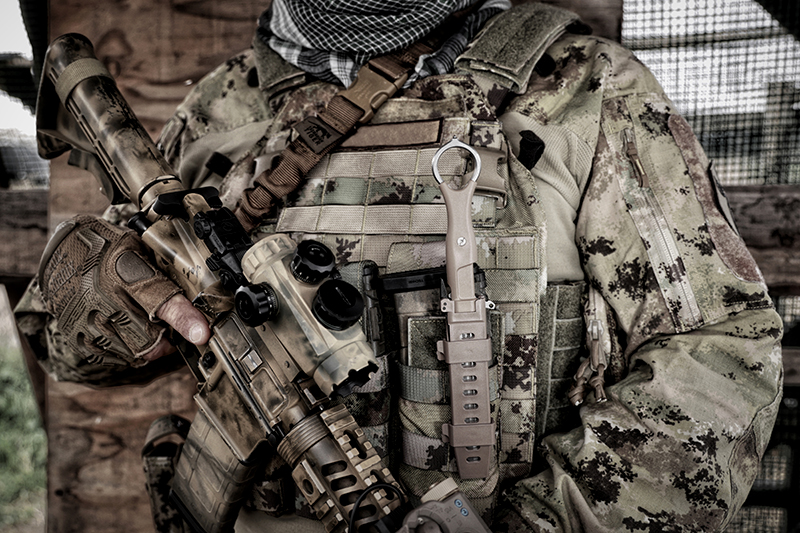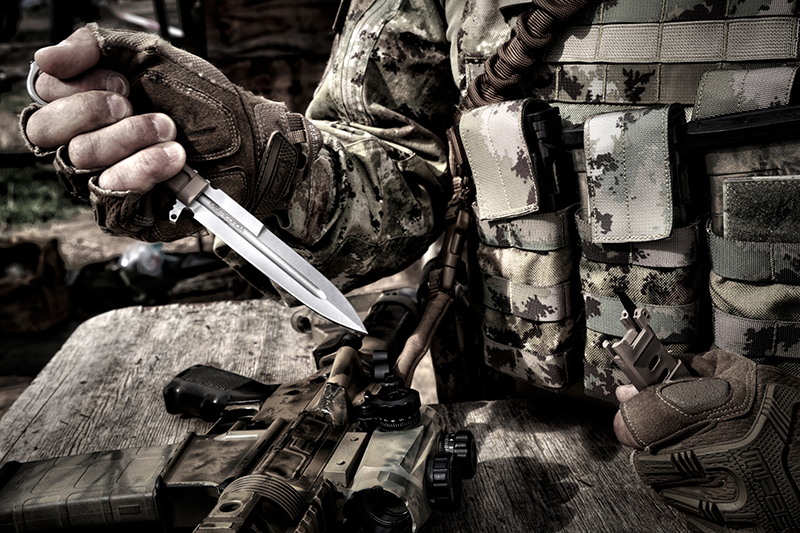 Extrema Ratio Misericordia Desert preserves all the characteristics of the famous Misericordia, model adopted by the 4th Alpine Paratrooper Regiment, and is derived from the commemorative dagger made for the 140th anniversary of the 4th Alpine Regiment and the 70th anniversary of the institution of the Alpine Paratroopers.
It is a fixed-blade tactical knife meant for those circumstances in which a knife has to be extremely light and compact. The new desert coloration gives to this model a new tone that best meets the needs of the most modern operative units.
The blade is milled in Böhler N690 steel, heat treated to 58 HRC, and is 118 mm (4.64") long and 4mm (0.16") thick with a flat grind. The knife weights just 87g (3.1oz). The blade has a spear point profile with a full length fuller that makes it even lighter, and a false double edge for ¾ of its length. The finishing is stone washed.
The knife has a polymer grip that flows smoothly into the ring, topped by a skull crusher, that allows the use of martial arts techniques and grants a very solid grip on the knife. It has the classic Extrema Ratio groove near the front allowing a better grip and it is secured to the tang by a screw. In this version the grip is in desert.
Being a knife designed and intended for professional use, high relevance has been assigned to ease carry, access, and extraction in case of need. The knife is secured to the sheath by a fast release safety that can be easily reversed for left hand use. The highly resistant nylon sheath is also in desert and is very versatile; two adjustable loops allow the user to attach it to M.O.L.L.E. systems, allowing fast extraction in a tactical scenario.
An optional Kydex sheath can be purchased separately, with two Velcro straps that allow concealed carry between a ballistic vest and magazine pouches. This sheath can also be attached to a belt by means of belt clips (they can be purchased separately).
TECHNICAL SPECIFICATION:
BLADE THICKNESS (IN): 0,16

BLADE MATERIAL: BÖHLER N690 STEEL (58HRC)

BLADE FINISHING: STONE WASHED

HANDLE MATERIAL: NYLON / FIBER GLASS (FRN)
Extrema Ratio S.R.L.
Via Traversa delle Ripalte 72/74/76/78 – 59100 PRATO – Italy
Tel. +39 0574 584639 – Fax. +39 0574 581312
info@extremaratio.com – www.extremaratio.com