If you are having trouble reading this email, read the online version.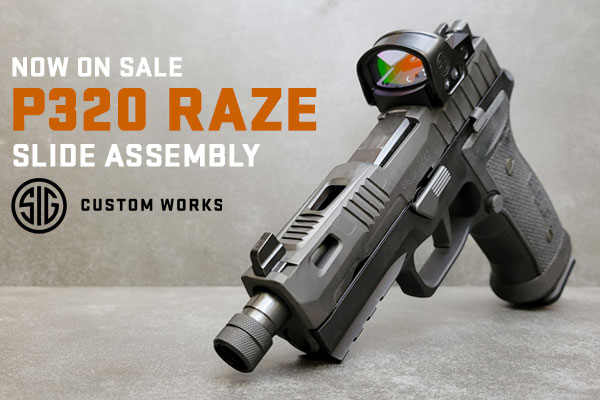 Save Big When You Build, Upgrade, or Replace Your P320 with this 3.9″ Custom Works RAZE Slide Assembly
This 9mm slide assembly designed by SIG Custom Works features multiple serrations for easier manipulation as well as stylized cuts on three sides.
WAS: $449.99
NOW: $379.99

FEATURES:
★ Optic ready and compatible with ROMEO1-PRO, ROMEO2, Delta Point Pro, and RMR (requires sealing plate) footprint.
★ XRAY3 Day/Night Suppressor height sights
★ Durable Nitron Finish
★ Removable flush-fit optics plate with top accessible screws
For use with standard 9mm, 3.9″ non-threaded, or 4.6″ threaded barrels with the P320 Compact (non-X-Series), Full Size and Carry (X-Series and non-X-Series) grip modules.