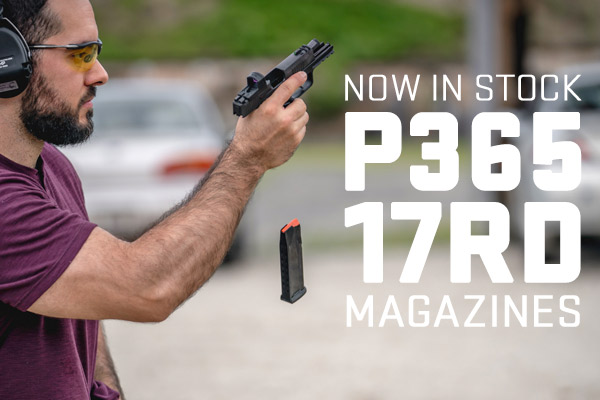 P365 Owners: How Does More Capacity Sound?
Now in stock, the P365 17rd magazine gives you maximum capacity and is compatible with ALL 9mm P365 pistols. Spend less time at the range reloading and more training.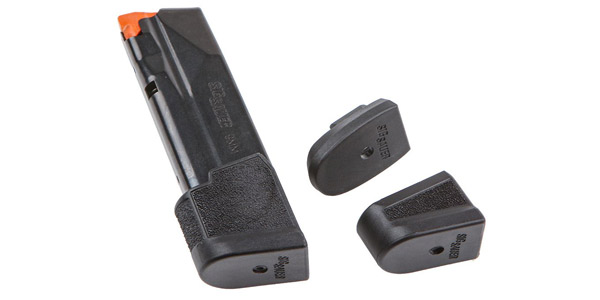 This magazine includes rear witness holes to confirm loaded capacity and an orange follower making it easy to identify when unloaded. Also included are two additional interchangeable floor plates to accommodate the grip length differences of all 9mm P365 models.
UPGRADE YOUR CAPACITY – BUY THE P365 17RD MAGAZINE NOW
VIDEO: How to Adjust the 17rd Magazine to Any P365 Pistol
SIG SAUER's Phil Strader shows you just how easy it is to modify the P365 17rd magazine to any P365 9mm pistol using the interchangeable floor plates which come included with the magazine.
NEW: P365 Parts and Accessories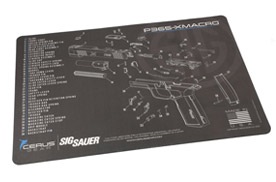 NEW: P365 Gun Mat
Protect your workspace and your firearm with this Premium Cerus Gear P365 PROMAT.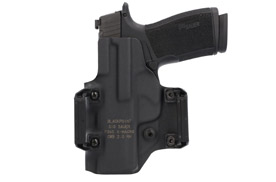 NEW: P365-XMACRO Holsters
New OWB and IWB holsters are now available for the P365-XMACRO from BlackPoint Tactical and Crossbreed.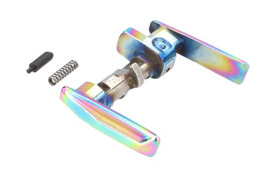 NEW: P365 Parts
Add new styles to your existing P365 controls and also choose from a variety of color options.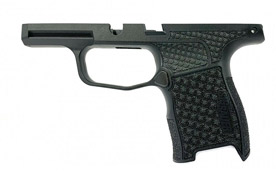 NEW: P365 Grip Module
Customize your P365 or P365X with this stylish grip module from Grayguns that is etched 50% deeper.

FIREARMS • AMMUNITION • ELECTRO-OPTICS • SUPPRESSORS • AIRGUNS • TRAINING