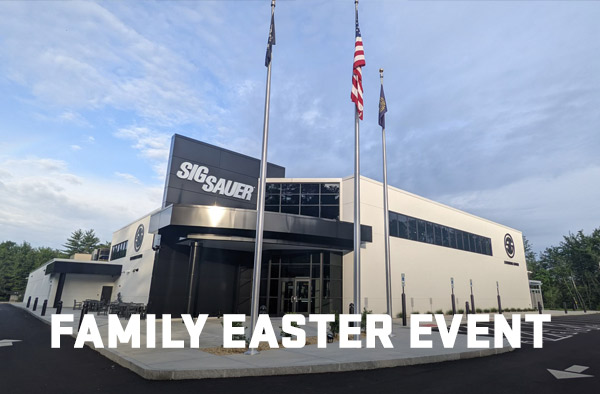 Join us Saturday, April 8th for a family fun Easter event! There will be an egg hunt, an airsoft Peep Shoot on the SEC Range, facepainting, prizes, and a surprise visit from the Easter bunny. The Easter egg hunt is by registration only from 8:30am-1:00pm. The Peep Shoot will be from 8:00am – 7:30pm and open to kids ages 7-12 years old, no registration required. Facepainting will be FREE in the museum from 8:30am-1pm.
REGISTER NOW FOR THE EASTER EGG HUNT
M17 Excellence in Competition Match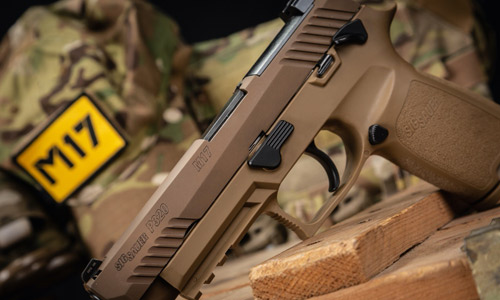 Join us on Sunday, April 2nd for the M17 Excellence in Competition Match! This match will take place in the SEC starting at 10am. M17 pistols and ammunition will be provided. This course of fire will be the standard National Match Course. Match fee is $35.
April Fool's Day Deals
Spring forward to fall hunting! Buy a CROSS rifle at full price and get a BDX-equipped riflescope and/or rangefinder/binoculars at 20% off. Plus, pro-pricing on Nomad and exclusive deals on select ammo!
Northeast Airgun Classic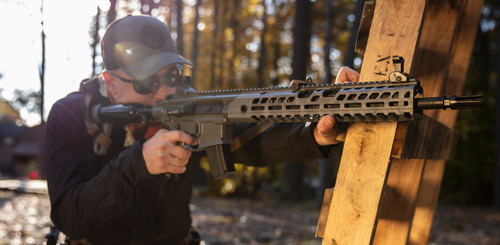 Be one of the first ever to compete in an airgun competition at SIG SAUER Academy! This exciting event will take place April 20-23 and features a 100-yard bench test, a precision shooter challenge, and a long-range event.
Pot-O-Gold Shoot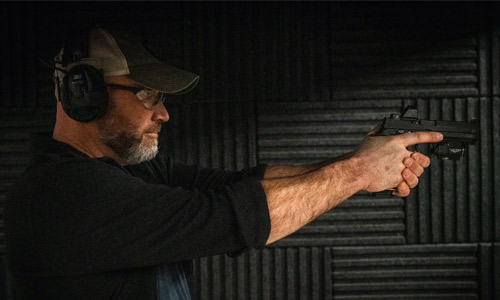 Try your luck with our Pot-O-Gold Shoot which runs through March 26th! Each participant will receive 5 rounds of ammunition to try their luck at hitting 5 gold coins with the new P320 Spectre Comp. Coins will be placed randomly on the back of their Pot-O-Luck target. Targets will be set to 7 yards. Win an hour of range time for each coin hit! Inquire at the Range for more information.
Vonbank Collection at the SIG SAUER Experience Center Museum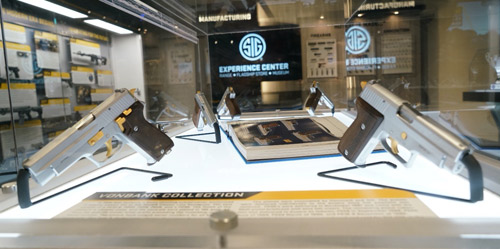 In 1986 Willi Vonbank, a Swiss shooting school owner, announced a special edition set of SIG SAUER Classic Line handguns consisting of a P210-6, P220, P225, P226, and a P230. The finish of each pistol was chrome plate, and the controls were plated in 18k gold. All have the specific model letter prefix preceding the matching numeric serial number. Only 555 of these sets were produced and sold for $12,000 at the time they were introduced. Come visit the SIG Experience Center Museum for a first-hand look at these special edition Classic line pistols.
VIDEO: SIG Relentless Warrior Championship
Students from service academies and colleges from all over the U.S. and Canada competed head-to-head to be crowned the champions at the 4th Annual SIG Relentless Warrior Championship last year. Each year the event grows, and more cadets get a change to compete. West Point took home the title in 2022. Can they defend their title at this year's competition? The 2023 SIG Relentless Championship will be Friday, March 31st – Saturday, April 1st.

233 Exeter Road Epping, NH 03042
603-610-3400
sigsaueracademy.com