HOME HOLSTERS AMMO CARRIERS BELTS FAQ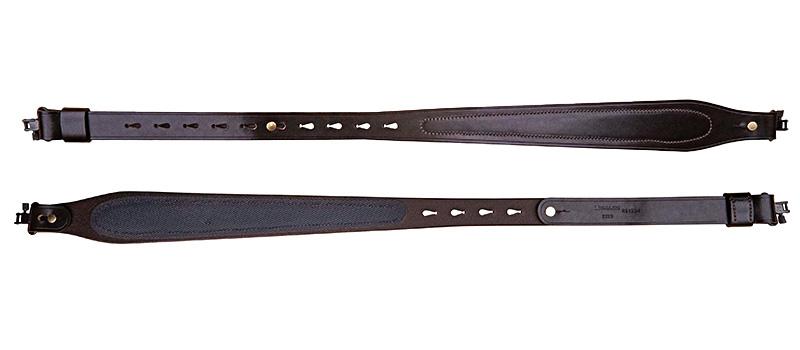 Galco's No-Slip Sling!
March 2023
Galco's No-Slip Sling adds extra security to any hunting rifle carried slung on the shoulder! Constructed of the finest Latigo leather, the No-Slip Sling measures a comfortable 2.5" at its widest point, tapering to 1.25" at the included swivels. The sling uses a key-hole adjustment system for easy, tool-free changes in length.
The key to the sling's slip-free property is a 14.5" long by 2" wide pad made from Galco's Gripper Shell™ material, stitched to the inside of the sling, which clings to clothing and prevents the sling from slipping off the shoulder.
Available in black or dark Havana colors, the No-Slip Sling includes a set of 1 ¼" quick-detachable sling swivels.
See all of Galco's Slings for Rifles and Shotguns!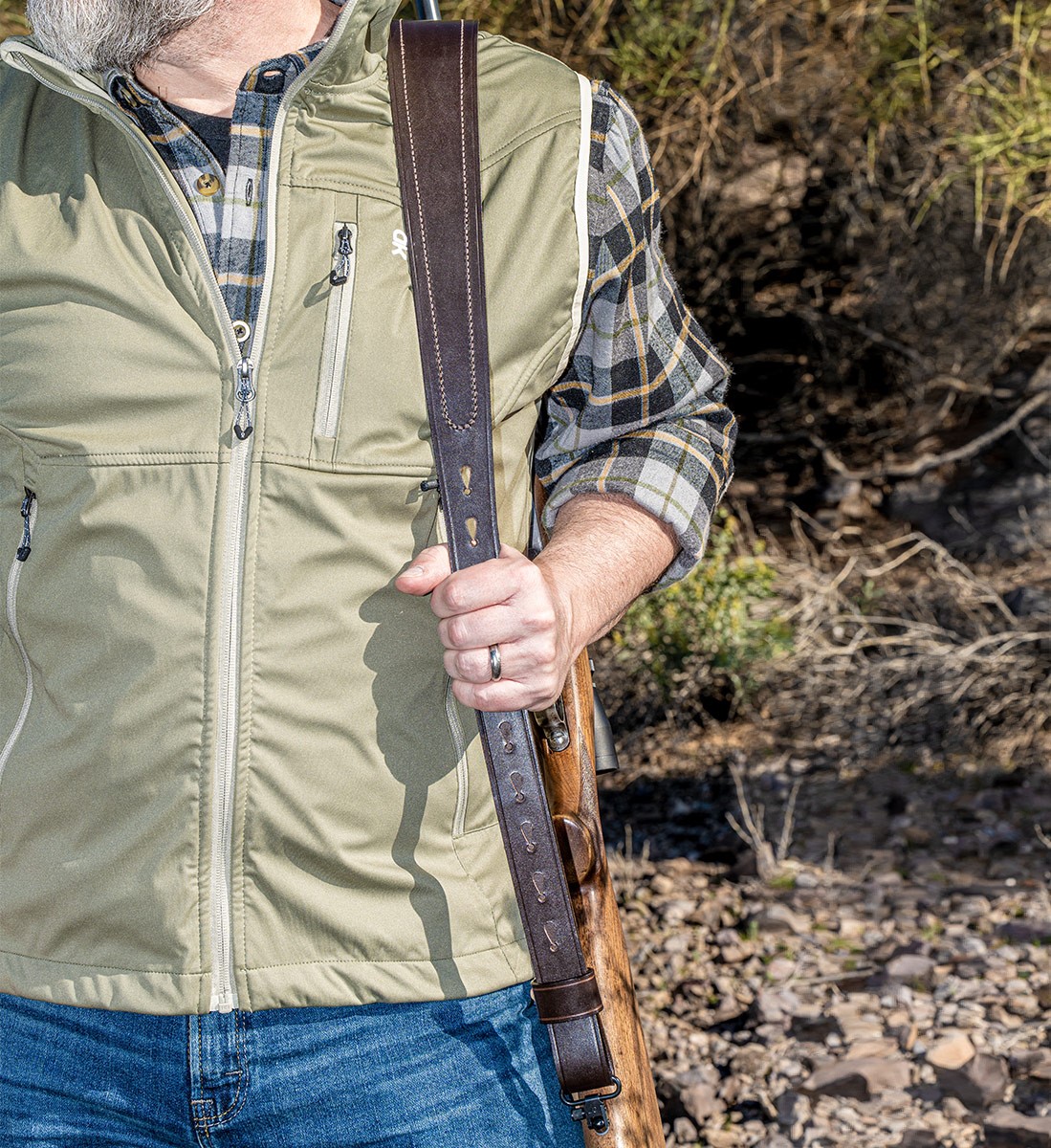 Dealer inquiries:
800-874-2526 dealersales@galcoholsters.com

Galco Holsters
2019 W Quail Ave, Phoenix, United States, 85027