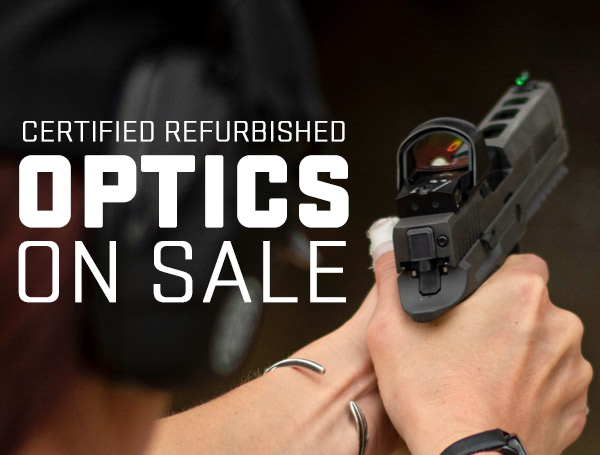 While Supplies Last, Save up to 50% or More on Select Certified Refurbished SIG SAUER Electro-Optics
Choose from top-selling items like the ROMEO1Pro Red Dot Sight or the ROMEO5 XDR Predator Green Dot Sight. Also available: Spotting scopes, pistol lights, riflescopes and more!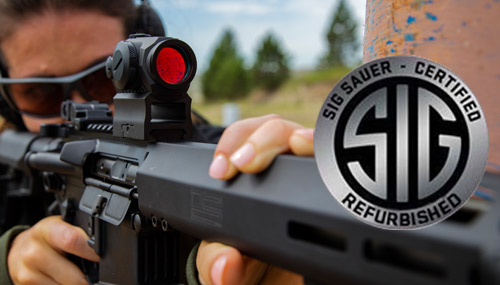 SIG SAUER Certified Refurbished Electro-Optics are backed by our Infinite Guarantee/Limited Lifetime Warranty. Every SIG SAUER Certified Refurbished product undergoes a detailed refurbishment process including full function testing. Certified Refurbished items may have slight cosmetic blemishes which do not affect the performance of the product.
SHOP ALL CERTIFIED REFURBISHED OPTICS NOW
ON SALE: Featured Certified-Refurbished Electro-Optics
While Supplies Last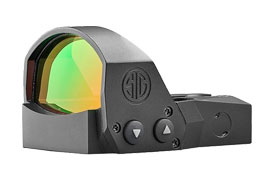 ROMEO1Pro, 3 MOA, Steel Shroud, Black
Reg: $459.99
ON SALE: $209.99
Or 4 interest-free payments of:
$52.50 with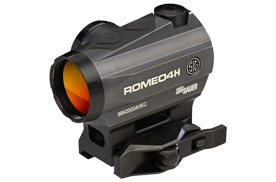 ROMEO4H, Ballistic Circle QuadPlex with QR Mounts
Reg: $439.99
ON SALE: $229.99
Or 4 interest-free payments of:
$57.50 with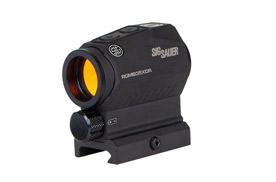 ROMEO5 XDR 1X20 MM, Predator Green Dot, Black
Reg: $295.99
ON SALE: $129.99
Or 4 interest-free payments of:
$32.50 with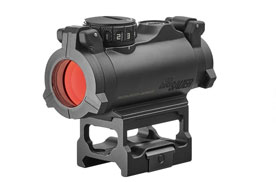 ROMEO-MSR 1X20 MM, 2 MOA, Red Dot, Black
Reg: $129.99
ON SALE: $69.99
Or 4 interest-free payments of:
$17.50 with

TANGO-MSR LPVO 1-6X24 MM Riflescope with Mounts
Reg: $399.99
ON SALE: $269.99
Or 4 interest-free payments of:
$67.50 with

OSCAR3 10-20X30 MM Spotting Scope, Black
Reg: $439.99
ON SALE: $349.99
Or 4 interest-free payments of:
$87.50 with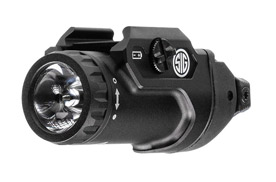 FOXTROT2 Pistol-Mounted Weapon Light
Reg: $189.99
ON SALE: $84.99
Or 4 interest-free payments of:
$21.25 with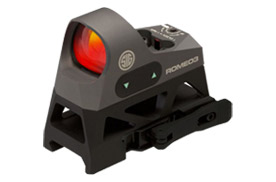 ROMEO3 1X25 MM Red Dot with Riser
Reg: $499.99
ON SALE: $229.99
Or 4 interest-free payments of:
$57.50 with

SHOP ALL CERTIFIED REFURBISHED OPTICS NOW

FIREARMS • AMMUNITION • ELECTRO-OPTICS • SUPPRESSORS • AIRGUNS • TRAINING