We launched the Key for Streamlight TLR-7, TLR-8 back in May. Now, we added a Key for Streamlight TLR-7, TLR-8 SUB. Shipping next week.
Works with the Recover Tactical compact rails for the guns below
Sig P365 – ZR65
Sig P36 XL – ZR65
Glock 43 – GR43
Glock 43X – GR43
Glock 26 – GR26
S&W M&P Shield – SHR9
Here is the new key on an SW M&P:
In other news…
In case you missed it, we also recently launched the PCH17, which adds a charging handle that enables an optic site attachment with no modifications to your weapon. The unit installs in minutes and once your done, just mount your pic rail optic. That's it. Click here to reserve yours.
The PCH17 is compatible with all Glock Double Stack 9mm SW40 & 357 all generations. Full compatibility list here. (*not compatible with Glock 26 or 27)
And the GR48 & GR30 Rail Adapters:
Additionally, we recently launched the GR48 Full Size Rail Adapter that enables compatibility for ALL pistol rail accessories on your Glock 48 including those that are only designed to fit full size rails. You are limited no more.
(Not compatible with the MOS version that already has a rail)
We also recently launched the brand new GR30 compact rail adapter for the Glock 30 (that does not come with a factory rail).
GR48: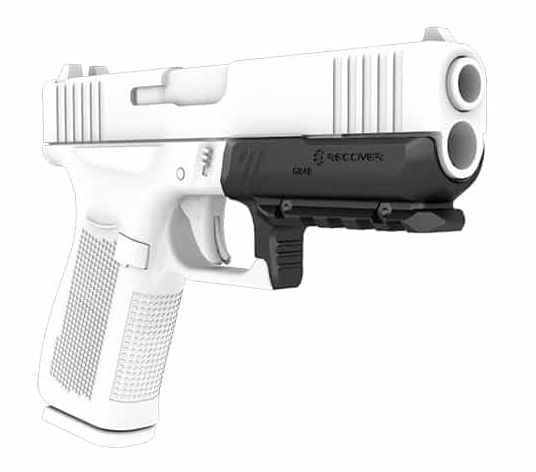 Click here for more images and details for the GR48
GR30:
Click here for more images and details for the GR30
Sincerely,
Mike
www.recovertactical.com