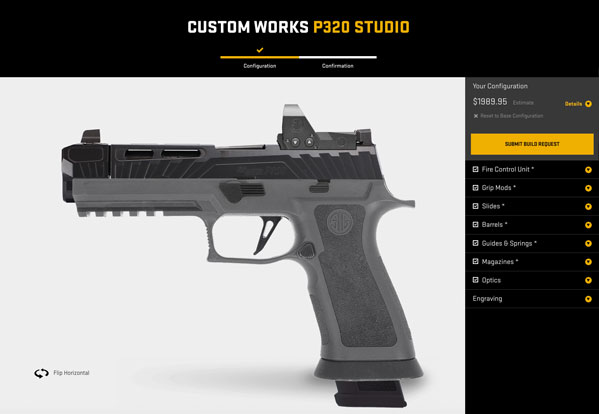 P320 SPECTRE COMP Slide Assembly Now Available Through the P320 Concierge Service
This complete slide assembly features our detachable compensator. It has been carefully designed to reduce muzzle flip and felt recoil, giving you more control and quicker follow-up shots on your target. The slide comes with a threaded barrel as well as our suppressor height XRAY3 sights installed with a separate optics plate that can be removed to accept a red dot.
Available in Coyote Brown or Black.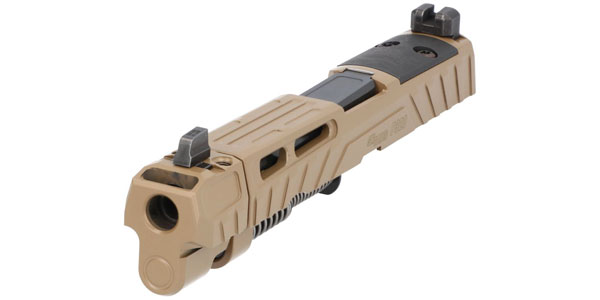 The P320 Concierge Service Makes it Easy To Create the Perfect P320 Just For You
Each build begins with the Custom Works P320 FCU. You then choose your frame size, slide, and barrel length, and with just a few more clicks you can add optics, accessories and a personalized engraving.
You dream it. We build it. Here's how it works:
★ Design your gun using the Custom Works P320 Studio at sigsauer.com.
★ The SIG Custom Works team then builds and tests your P320.
★ Your new P320 is then shipped to the gun store of your choice.
You may also request a call back from a SIG Custom Works representative to discuss your build and make adjustments.
CREATE YOUR CUSTOM P320 DREAM BUILD NOW
VIDEO: How to Easily Design Your Own P320