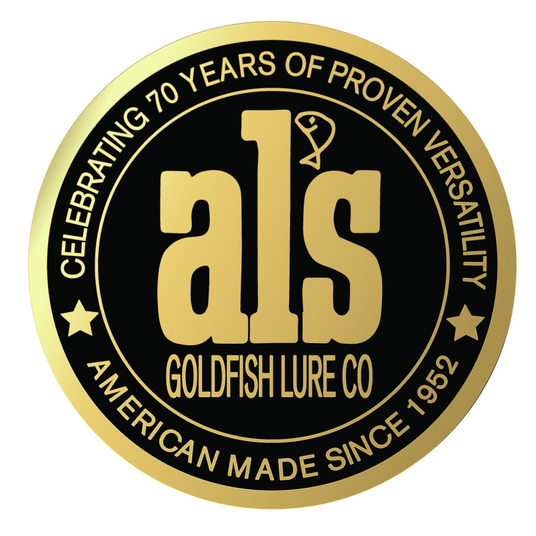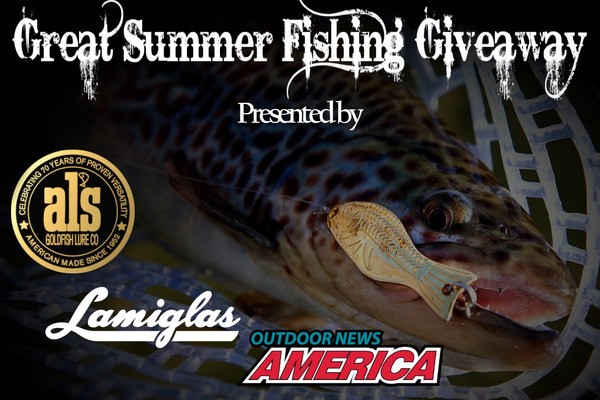 Al's Goldfish Lure Company Launches "Great Summer Fishing Giveaway"
ELIOT, Maine (May 22, 2023 ) — Al's Goldfish Lure Company, designer and American-made manufacturer of the classic Goldfish lure and other innovative fishing lures and accessories, announced today the launch of its "Great Summer Fishing Giveaway." Al's has teamed up with Lamiglas, a premier USA-made rod and blank manufacturer for surf, flu and freshwater anglers and Outdoor News America, your content source for interesting and relevant news in the outdoor industry, to put together an incredible fishing product giveaway to give anglers everything they need to get on the water and drop a line for a variety of species.
Lamiglas and Al's are giving away nearly $700 in rods and lure prize packs. Including a Lamiglas Infinity 79 MTS "The Twitch" rod, a Lamiglas X-11 LX 702 ULS spinning rod, Al's Trout, Panfish & Bass gear package, Al's Saltwater gear package, Al's Trolling gear package and Al's Multispecies gear package. "Our goal with the fishing giveaway is to provide all the tools needed for the seven winners of this giveaway to have truly amazing fishing experiences," said Jeff DeBuigne, owner. Outdoor News America will share content relevant to the products so anglers can see the value of these American-made products and get excited for the drawing.
Entering the giveaway is simple. Simply click on the promotion landing page which is available on Al's Lamiglas and Outdoor News America webpages and social media sites. When prompted, fill in your name and email address and you are entered. Additional entry opportunities are available on this page by visiting other websites and social media venues. All entries must be completed by midnight on June 25, 2023. Seven lucky winners will be randomly drawn and notified via email.

About Al's Goldfish Lure Company
The company was launched in 1952 with a single pioneering spoon lure, known as Stuart's Goldfish, named after founder Al Stuart. The company's flagship lure was renamed Al's Goldfish in 1954, and by 1973 the popularity of the Goldfish lure soared to nearly one million lures sold in a year. Along the way, other popular lures, such as the Forty-Niner and Helgy, and hook bonnet lure accessories were added to the company's list of American-made products. In 2015 the line was expanded to include the Saltwater Goldfish series. In 2022, present owners Jeff and Mandy DeBuigne are celebrating the 70 year anniversary of the Goldfish lure. For more information on Al's Goldfish Lure Company visit www.alsgoldfish.com.