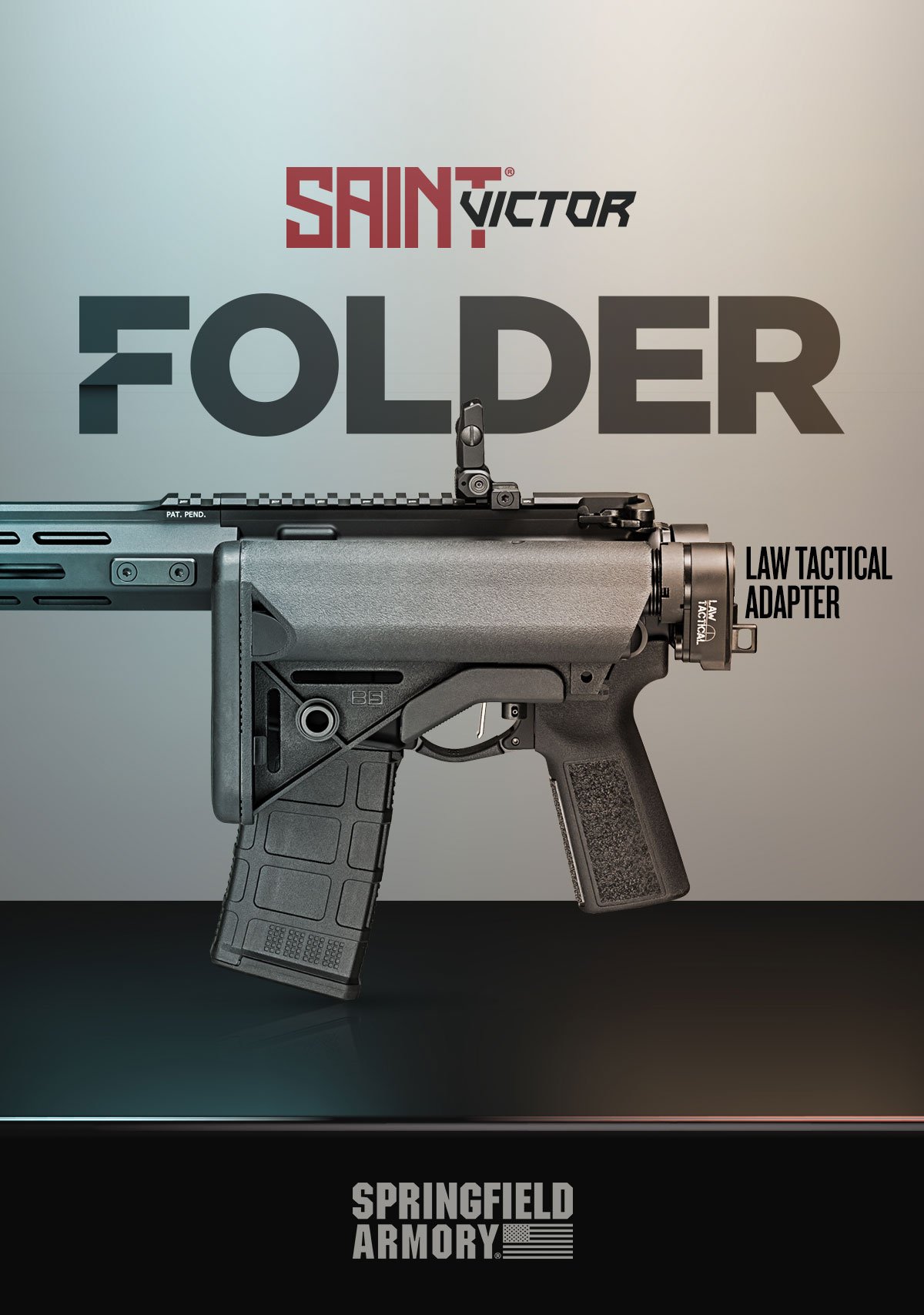 Designed to deliver purpose-built performance, the 5.56mm SAINT® Victor line of AR-style rifles features intelligently thought-out upgrades and enhancements. Adding a new capability to the line is this newest addition to the family — the SAINT Victor with Law Folder.
The Law Tactical folder, a premier folding stock adapter system designed for the AR family of firearms, allows for compact transportation and storage of this 16"-barreled 5.56mm carbine. The rugged and durable Law folder mechanism allows the buttstock assembly to fold alongside the left side of the rifle's receivers.
As with all Victors, this model features our free float M-Lok® handguard and performance upgrades for professional grade reliability.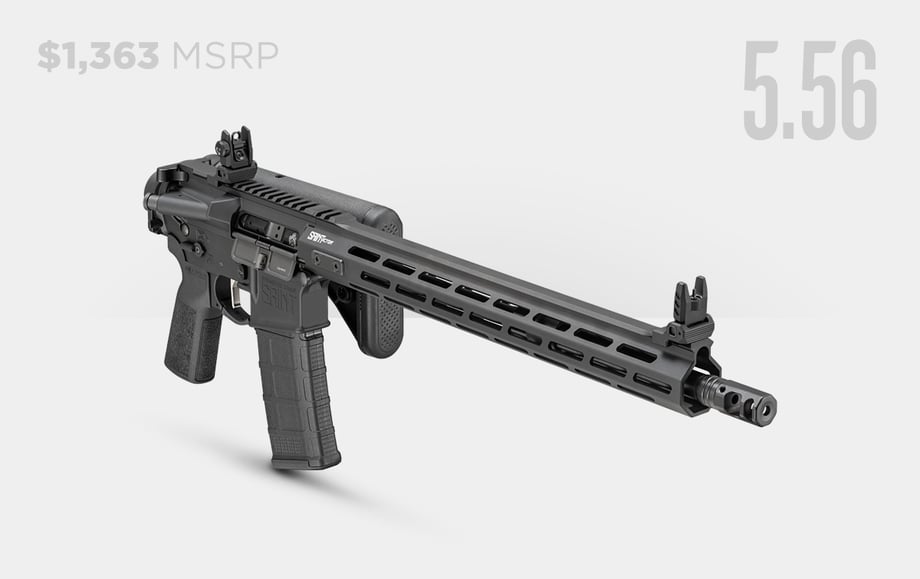 SAINT® Victor 5.56 Rifle w/ Law Tactical Folder
MFG# STV916556BX / UPC# 706397970192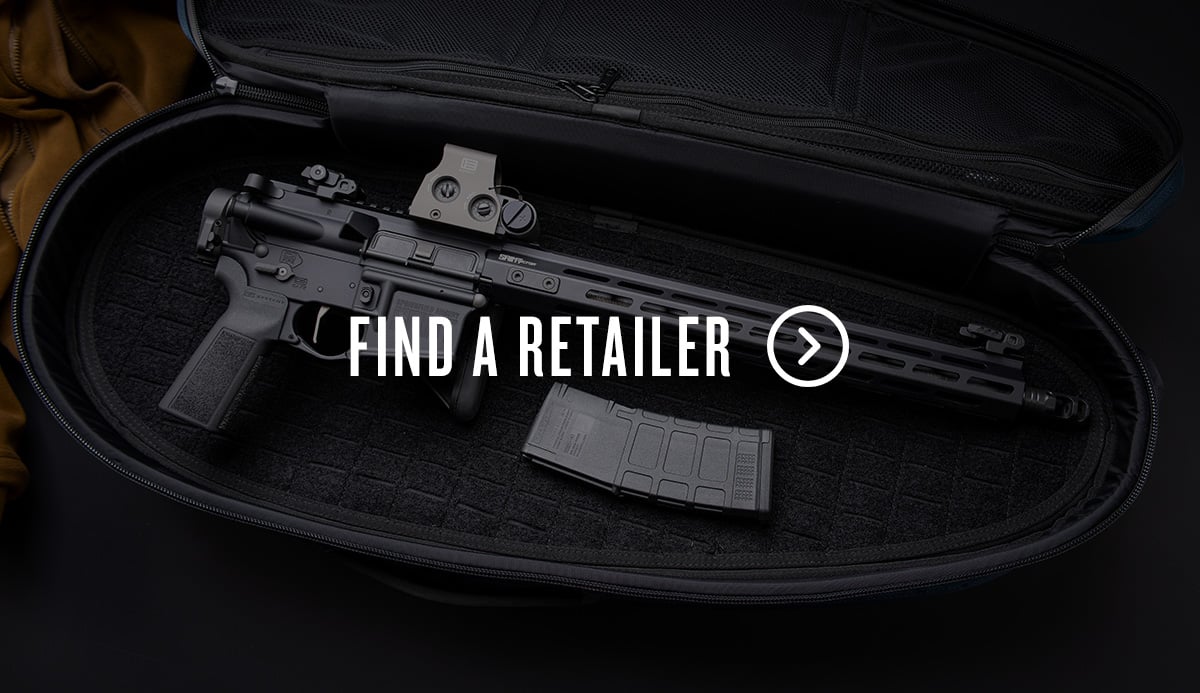 Springfield Armory, 650 Weber Drive, Geneseo, IL 61254, USA, 800-680-6866